OHSUN Cuyahoga County Solar CO-OP Meetings and YellowLite's Involvement
Cleveland and Cuyahoga County homeowners are eligible to participate in the Cuyahoga County Solar Co-op, a group solar installation opportunity, which can lead to cost savings for participants of about 20% off a typical solar installation. The co-op is being organized through OH-SUN, a non-profit organization that has been organizing co-ops in many different states (and Washington D.C.) since 2007. There were two informational sessions held this week for residents to learn more about the co-op.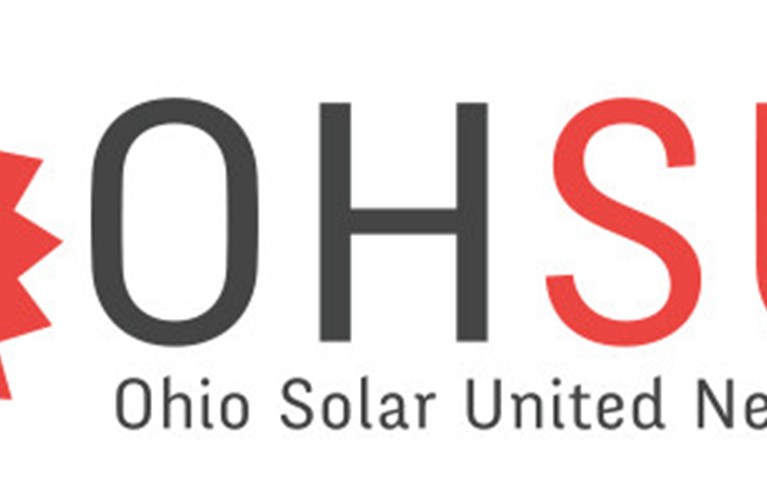 The first meeting was in Collinwood this past Wednesday and the other was at the Congregation of St. Joseph in west Cleveland. YellowLite attended both meetings along with several of our competitors. This is a great opportunity for both potential customers to save a lot of money off their installation, as well as the solar installation companies to win a big contract.
So what were the interested co-op members asking about? What were the issues and concerns that were important to them? What don't they understand?
Is there enough sunlight in Ohio?
The most common question we get here at YellowLite when we talk to someone about solar for the first time that has not done their research is, "is there enough sunlight here in Ohio for solar to work?" The answer of course is yes. There is plenty of sunshine to make it work. People can best understand the concept of peak sunlight by comparing it to other places. On average we get around 20% less sunshine than Miami on average year-round and about 20% more sunshine than Germany. We are right around average along with approximately thirty other states.
The RPS suspension, how will that affect solar, how has it affected solar?
The short answer is that it has affected solar in Ohio dramatically. The entire industry cratered in 2014 and has struggled over the past two years to regain its footing. Suspending the Renewable Portfolio Standard also saw the market for SRECs quickly dissolve. SRECs were selling for hundreds of dollars prior to the RPS freeze whereas now they are hovering at around $15. This has affected the ability of solar power system owners from attaining a quicker payback period.
Is net metering going away?
Ohio is a state where the two biggest utilities in the state have made legal claims against net metering in the state Supreme Court. The political environment is also one that has seen the Republican party seek to extend the two-year freeze of the RPS. However, so far there is no indication that net metering is going to go away since net metering challenges have been unsuccessful. There is always the possibility that some alteration of the net metering policy could take place down the line. There is always the risk of alteration when you are talking about the involvement of utilities worth tens of billions of dollars. But at this point, no, net metering is currently safe and seems to be an entrenched policy.
What size system should we install?
The OHSUN flier gave examples of a small 3kW system as well as a larger, 9kW system. When you are talking about system size, it is all about the match between your household energy usage and your budget. In this case, we can say that the average American household uses roughly 1,000 - 1,100 kWh per month. To figure out the size of your array we will divide 1,100 kWh by Ohio's average of 4.2 hours of peak sunshine per day to get 262 kWh. We will then divide this figure by 30 days to get an array of 8.73 kW. But an array is not 100% efficient so we will derate the system to reflect 90% efficiency to come up with a 9.7 kW array to offset 100% of a homeowner's energy bill.
A 3 kW array is a small system that will offset around 30% of an average home owner's electricity bill. We generally encourage customers to get a bigger system since they will save more money down the line if they are offsetting more of their electricity bill. Another way of looking at a 3 kW home solar system is that it would offset the energy needs of driving an electric vehicle for a full year.
 What about wind power?
Wind power is very effective at the utility scale but is not cost-effective when it comes to home installation. You need to build a tower at least forty feet above your house and a property size of at least 3 acres. In short, residential wind is not nearly as good a deal as solar. Wind power should be enhanced and expanded at the utility level but for most home owners it is not an economically viable option.
Key Takeaways
One of the big issues for a lot of customers that we talked to was hiring a local company who will provide jobs for the local community. Several customers expressed concerns that an out of state solar installer would come in, do the installation work and take their tax dollars away. At this point, it seems as if only Ohio installers have been considered in the bidding process.
The co-op is expected to be the biggest one yet in Ohio. There may be more than 100 homes about to go solar. There is talk about breaking up the co-op contract between multiple installers if the number of homeowners signing up for home solar systems gets to a high enough number.
In any case, YellowLite is proud to be a part of the Cleveland, Ohio community and will be submitting a bid to win the co-op in Cuyahoga County .